Liz and Tom found a pretty sweet silver dish at a yard sale this morning. The thing was TARNISHED…
But luckily a little silver polish did the trick!
It's so cute — I love the decorative edges! And it only cost 75 cents :) Little silver dishes are just the best as catch-alls for jewelry (or some vintage keys like the photo below from The Lettered Cottage)!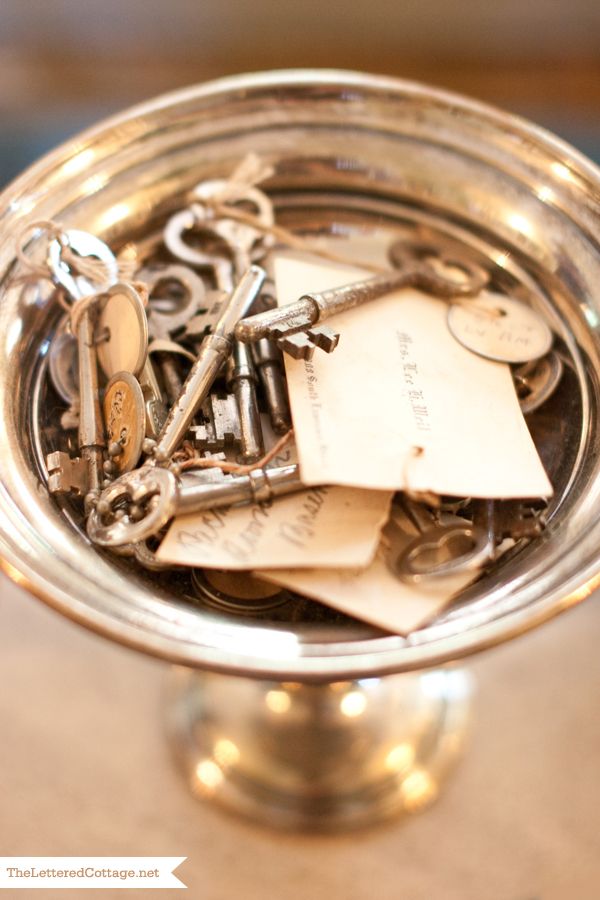 Even unpolished silver looks beautiful — I love the dish below from The Adventures of Elizabeth. Reminds me of Christmas with the pine sprig!
Alright, time for some birthday festivities :) Hope you're having a good weekend!
-Charlie
P.S. Another reminder to enter our Amazon giftcard giveaway — only one more week!