I couldn't help myself with this post… This past weekend was my birthday and I had the best time! We just took it easy, but have you seen how many cute ideas there are out there for dog-themed birthday parties?! Starting with the invitations…
There are so many sweet dog-themed birthday party invitation ideas! I love the two girly invitations below from Etsy's Rat Dog Ink and Jayme Marie Designs.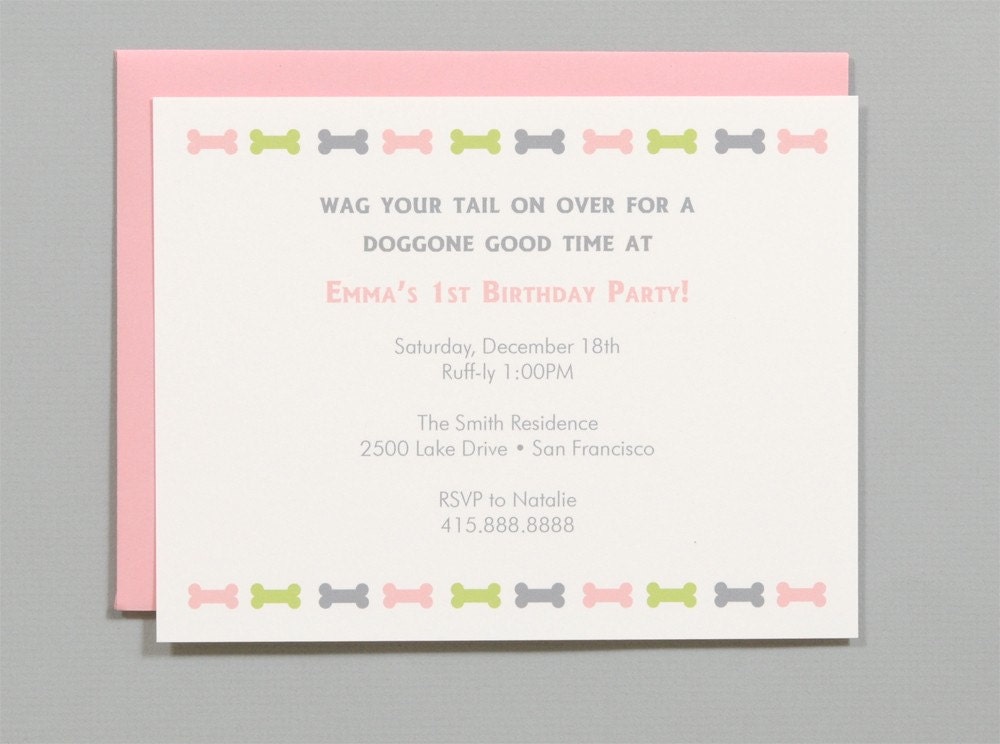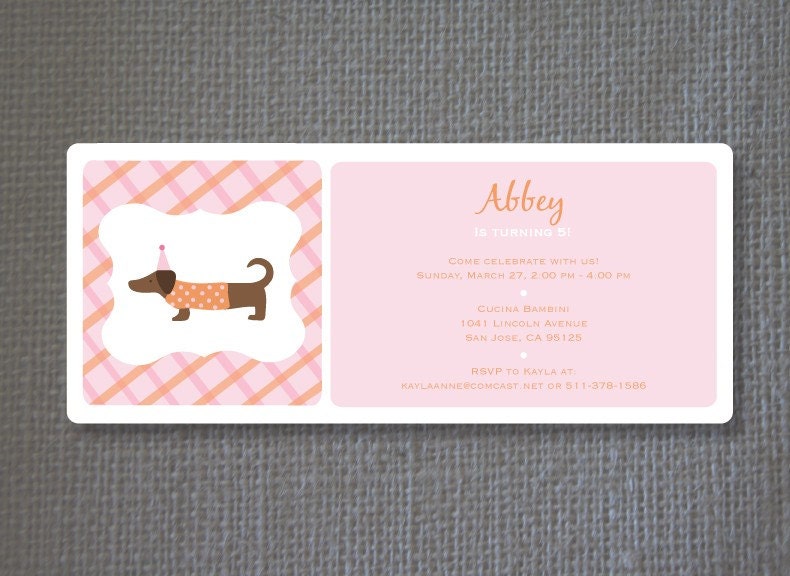 These custom letterpress invitations from The Handwork Chronicles would be perfect for a boy's party though.
I didn't find any schnauzer invitations, but I did find a few featuring boston terriers! I LOVE these party invitations from Two Pooch Paperie…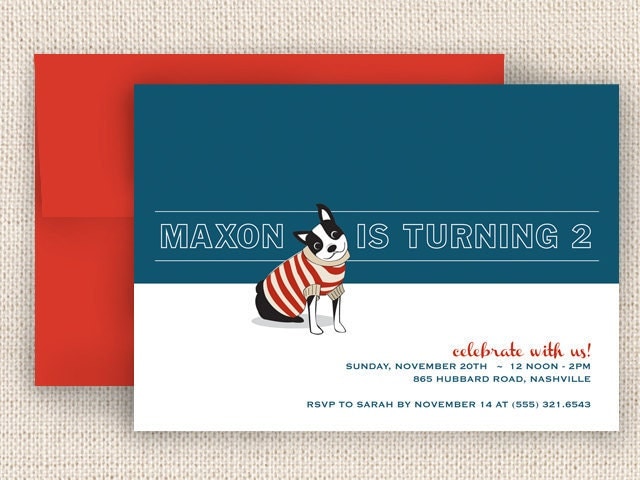 Or these "Happy Barkday" invitations from Let's Make a Living :)
And if you want to make the invitations yourself, there are some REALLY cute downloadable invitations as well! Like the dog silhouette invitation below from Julie Harrell…
Or the "Come. Sit. Stay" invitations from One Charming Party. The houndstooth envelope liners are perfect!
Reminds me of the invitations below from Tie That Binds.
I'll be back tomorrow with my top ten dog-themed birthday party decor ideas!
-Charlie
P.S. Don't forget to enter our Amazon gift card giveaway!