Before I start, this is my second-to-last reminder to enter our Amazon gift card giveaway! The giveaway ends tomorrow, and there aren't a huge number of entries, so your chances are good :)
Now that that's out of the way (and you're all entered, of course)… I started this post thinking it would be about painted floors in general. And then I saw a few pictures on Design Sponge. Holy, lace stenciled floors! How have I not seen these photos before?! The floor might be the most beautiful floor I've ever seen. And in my opinion, this design would look PERFECT in our little sunroom off of the kitchen. The wood floors in the room are already painted an off-white color, so why not add some lace?! If it were up to me, I'd stencil the whole house in lace :)
And anything that couldn't be stenciled would get actual lace Mod Podged onto it (like Liz's lace vase)! But I digress…
Anyways, you can read more about the floor stenciling at Design Amour or My Marrakesh. Or go ahead and buy yourself Skylar's Lace Floral Stencil from Royal Design Studio (also available from Royal Design's Etsy shop). While you're there, you may notice that the stencil even looks great in blue. Gah, so cute…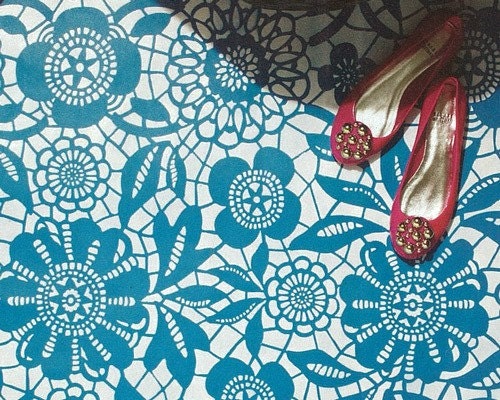 And $149 well spent! You really could use the stencil for anything, not just floors. I love the tutorial from Urban Comfort, using the stencil to create the awesome placemats below with Inkodye.
For another lace stencil option, check out the sweet floor below — created using Blue Door 17's lace stencil.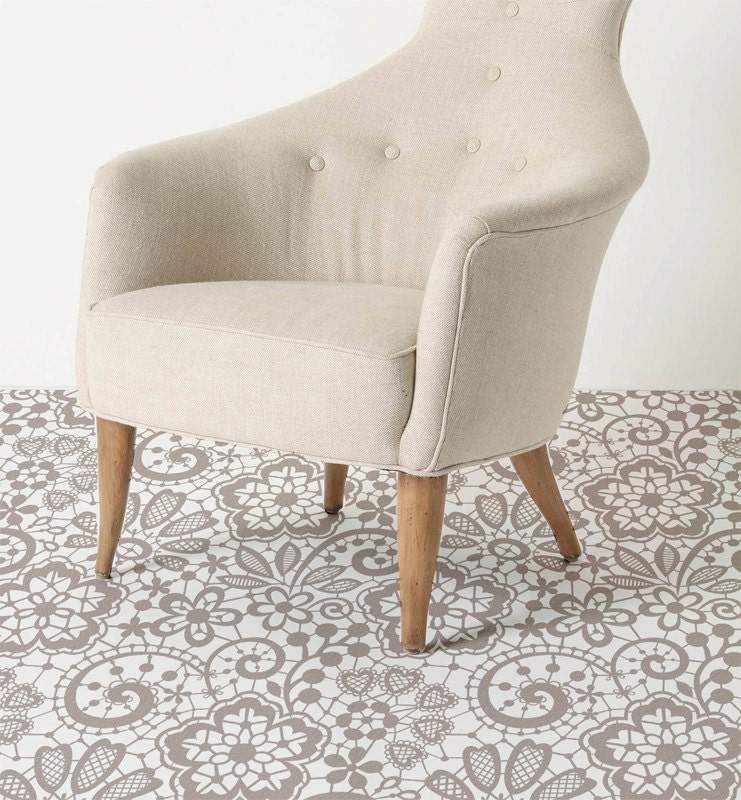 Hope you have a wonderful weekend!
-Charlie